Dining in Geneva
Enjoy your meal and drink!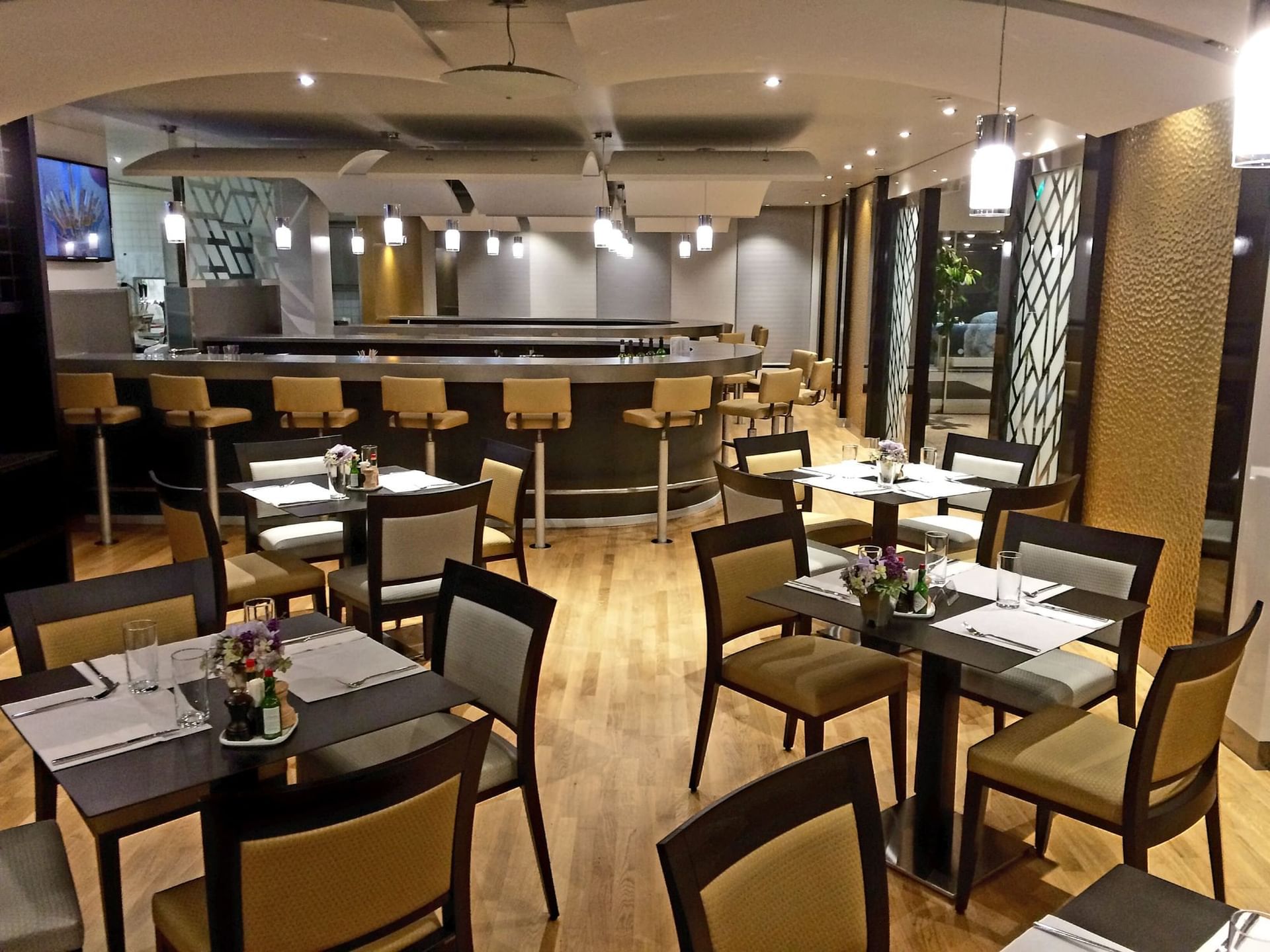 Breakfast
Let's take the time to enjoy the most important meal of the day at NASH SUITES HOTEL. The breakfast will be available for you from 5.30am to 10:30am o
Breakfast's price : CHF 24.- per person
Nashotels Restaurant
Our restaurant is offering delicious international cuisine. We welcome you for dinner.
Nashotels Bar
We welcome you in our bar from 5pm until 1am. It is the perfect place to enjoy a nice drink and a delicious snack.
Room Service
You do not want to go down to the restaurant; we offer a wide varied menu. From 6pm to 11pm, you will be able to order and enjoy your meal in your room or on your terrace.
Vending machine 24/7
Enjoy a wide selection of snacks and drinks in our vending machine that will be at your disposal 24/7.